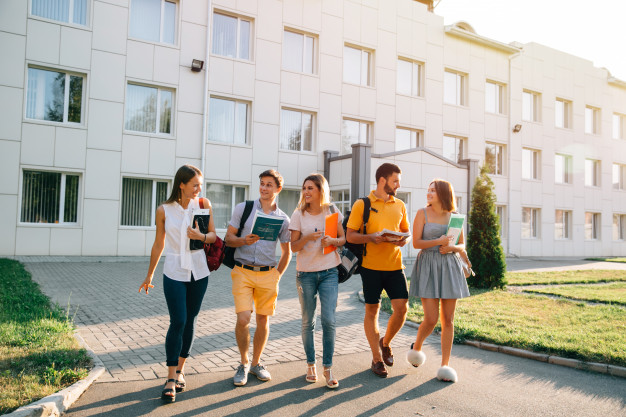 12 Colleges with the Highest SAT
Scores
During my time in college, I met a friend who was an international student. She told me about how she struggled with the SAT exam during her high school and she literally spent the whole week sobbing in her room when she got a rejection letter from Yale, she said it felt like a month! ???
At that time, I thought, "Thank God I live in the UK and we don't have to give the SAT exam here."

As I was researching about it, I was stunned to find out how SAT is a Catch 22 situation for students because it involves how they struggle with SAT preps. So, in this blog, I'll guide you regarding everything there is known about SAT. So, GEAR UP AND LET'S GO!!

Love Me or Hate Me but You Can't Ignore Me
As cheesy as this statement may sound, it's true!
Although, not every university or college requires a good SAT score, but the universities who are the real deal, like Caltech, Harvard, and the University of Chicago require an almost perfect SAT score. So, if you want to secure an admission in these big names, you know what do.
No Idea About SAT? Here, Take A Look!
SAT assesses candidate's skills and knowledge which relates to their previous high school education, it's just 5 times more difficult than any of your high school test, so there's that.
It comprises of 2 major sections:
Evidence based Reading and Writing
Math
Nope, it doesn't end here. These are further divided into 2 more sections and an optional Essay section. Thank God it's optional, phew! Even if it wasn't optional, you can always search for the Best Essay Writing Service UK and get outside help.
Here's a preview of what the SAT expects from you. People with a sensitive heart are advised to skip this part. ? ? ?
| Section | Questions | Time Limit (Min) | Score |
| --- | --- | --- | --- |
| EBRW | 96 | 100 | 200-800 |
| Math | 58 | 80 | 200-800 |
| English | 1 | 50 | 2-8 |
After looking this table, I'm pretty sure that you'll hear a voice "I'm so screwed" in your head but trust me, if you want to get in your dream college, you can either GO BIG OR GO HOME!
Is SAT As Important As Staying Hydrated?
You might have heard plenty of times that SAT isn't necessary, but on a serious note, it is important and here's why:
In God's Eyes, We're All The Same:
Students around the globe come from different educational backgrounds with each of them attending a different high school.
In order to judge them equally, colleges take SAT exams to give equal opportunities to all candidates.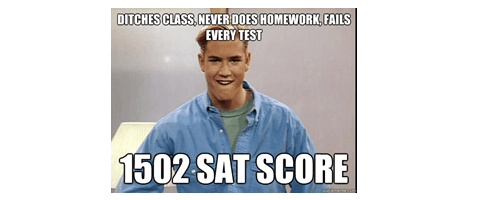 You Aren't The Only One Getting Judged!
After every SAT exam, the results are updated in the SAT statistics, which include the 25th and 75th percentiles of the admitted students into college. These SAT scores assign the ranking to the colleges.
If you want to get into a fancy ivy league school like MIT, you need to have an outstanding SAT score. Got it?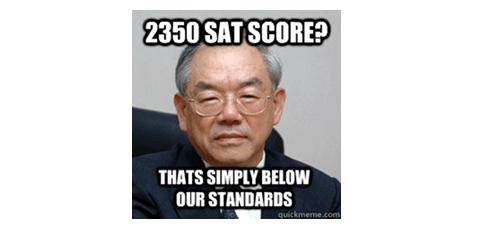 Not so sure about your dream college's SAT requirements? Take a look at this list:
| Name | 75% Percentile | 25% Percentile |
| --- | --- | --- |
| Harvard University | 1580 | 1460 |
| Duke University | 1570 | 1380 |
| Stanford University | 1570 | 1420 |
| Princeton University | 1570 | 1440 |
| Yale University | 1560 | 1450 |
Tips To Prepare For SAT:
Now you know about the score requirement, so what are you waiting for?
Start preparing for your SAT NOW! Stop wasting your time lying around restlessly on your couch binge watching Netflix, time to get a grip on your studies NOW!
I have some tips for you to know how you can ace your SAT:
'Free' always catches the eye, doesn't it? There are various free SAT resources available online from where you can take help from. All you have to do is to type "essay writing help" on Google and BINGO.
Make a daily routine and practice all provided materials every day. The more you practice the more you'll be able to get a perfect score. Practice makes you perfect, doesn't it?
Less time for Fortnite and more time for SAT will do the trick.
Want To Improve Your SAT Score?
A good SAT score is not a difficult thing to achieve if you have the complete resources and guidelines. When TH Palmer says, 'Try, Try, Try Again', doesn't mean you do the same with your SAT.
Taking SAT for more than 6 times may cause schools to think that you aren't taking your test seriously and that leaves a bad impression.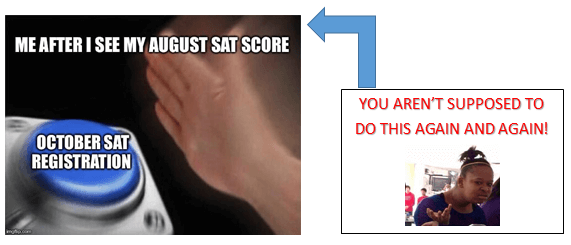 Do you still think you can do it?
Of course you can, just remember, "You will face many defeats in life, but never let yourself be defeated." -Maya Angelou
Conclusion:
If you are serious about getting in a well-reputed college, then taking SAT seems to be an inevitable decision. Not only it will help you to get into your dream college, some colleges also offer scholarships based on your SAT score.
Yes, getting a good SAT score is not plain sailing, so all you need to do is to keep these words of great Albus Dumbledore in your mind " It is our choices that show what we truly are, far more than our abilities ", grab your stuff and start preparing for your SAT today.
Author Bio:
Norman Clarke has been associated with Master essay writers for a very long time. He pursued his Ph.D. in English Literature and provides essay and dissertation writing services. He loves to read books, and has great interest in politics and current affairs as well.