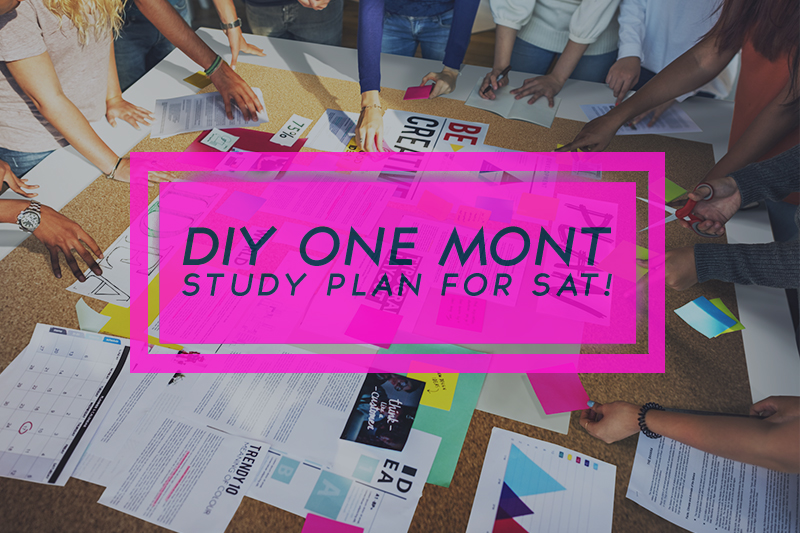 DIY One month plan for
SAT!
Ah! The good old SAT! You know you've grown up when you start planning to prepare for this particular exam after completing your high school. Not surprisingly, getting a certain score range in this test is mandatory to pave your way to a good college. Considering the complexities involved in this testing procedure, talking about a "One month plan" may sound tricky but trust me, with the right discipline and hard-work, a good score is actually possible!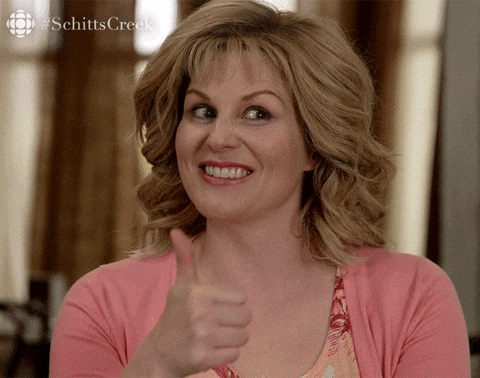 Do you really need a SAT study plan?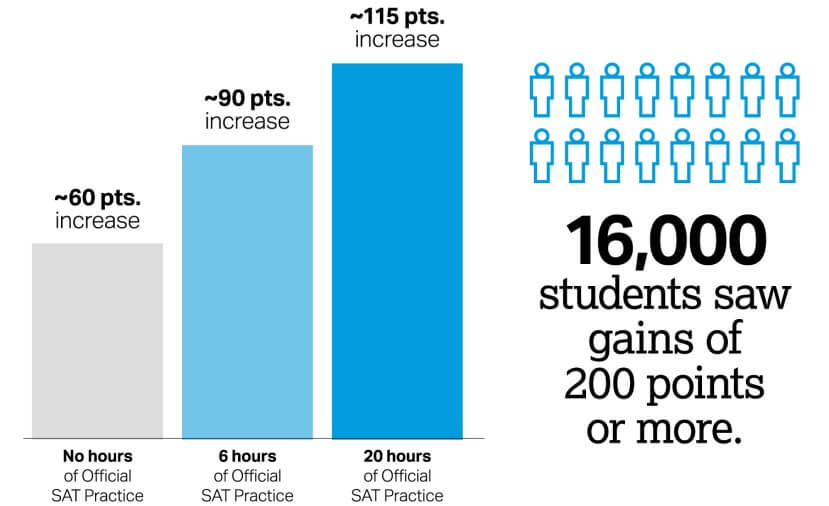 The simple answer to this is: Yes.
If you're wondering why then let me tell you that getting a good score in this test is not everyone's cup of tea, especially if you're out of practice. According to the British essay writer Online, a study plan will allow you to time and track your progress on a daily basis, so you can work on your weaknesses with greater detail and attention.
Everyone who takes the SAT should have a study plan. But what exactly can an SAT plan do for you?
One thing your SAT study plan allows you to do is balance your schedule. This makes sure that you're giving time to all the individual subject topics and not overworking yourself. If you have a month to prepare, it would be best for you to abide by this study plan so that you don't waste time.
The plan shows you how to study the topics that you show weakness in
It also recommends what topics you must focus on more
It gives you short tests in the end of each test to evaluate your progress
By studying consistently for several weeks will determine where the score is getting higher or no
Basically, a good study plan for the SAT will not only help you plan out your time better, but also make sure that you are able to give time to all the individual aspects that require extra attention from your end. What's more, you can also use this plan to help in tracking your progress and checking your likelihood of getting the score you're aiming for!
Getting Started on Your SAT Study Plan: 5 Preliminary Steps
Now that I've talked about the importance of a study plan, let's get into the detail of how the plan shall be executed, as suggested by the best UK essay writer:
Setting a target score
Each university requirement varies and so, each student applying should find the 25th and 75th percentile SAT scores of your college. What do these scores represent? Well, these are the middle 50 percent of scores for all admitted applicants. The best way to keep track of your school's SAT info is by jotting down their requirements. Having strong career goals can help you motivate your commitment to getting good scores on your SAT. You can read my blog on setting career goals here to get more insight into the matter. Also, the new SAT is much different from the older version and so, you must set target scores accordingly.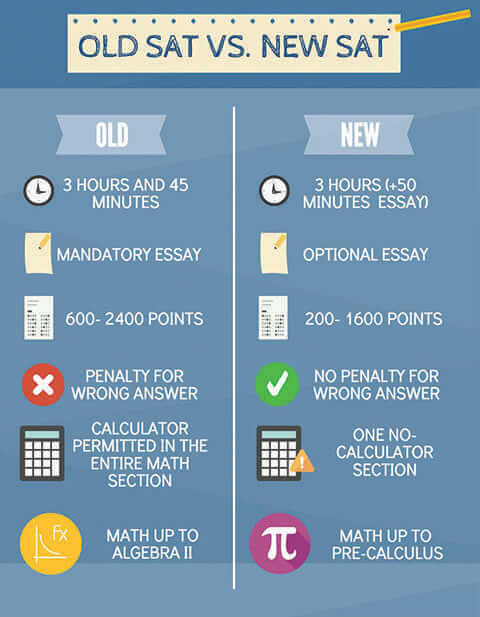 Gathering all required study material
The next step is to gather all the study material you possibly can. These can include tests papers and course books that might be useful for you. I also believe that certain online websites can be extremely useful for you. One of them most famous is Khan Academy which has an entire section for SAT preparations. The website has various videos on the subjects that are included in the examination and allows you to create an account and track your progress accordingly. You may view this video to get an insight into the preparation you can do on Khan Academy:
| | |
| --- | --- |
| Online websites | SAT prep books |
| Khan Academy–SAT Test Prep. | Official SAT Practice Tests |
| PrepScholar–New SAT Prep Online Course | SAT Prep Black Book, Second Edition |
| The Princeton Review–SAT Prep | Best SAT Reading Prep Book |
| ePrep–SAT Courses | Best SAT Math Prep Book |
| CollegeVine–Online SAT Tutoring Program. | SAT grammar book |
Making a study outline and time table to follow
Now, let's to the most crucial part of your SAT preparatory phase. It's integral for you to understand the importance of a good study schedule, on on your road to getting the perfect SAT score.
It makes sure that you balance your time and distribute it among all sections
Keeps you on the right track and eliminates distractions
Ensures that you utilize each minute you have before your exam
Tells you which topics you need to master to get higher scores
It shows your weaknesses so you can work upon them as well
Improving grades on your test becomes a motivating factor
Helps you work with more efficiency
| | | | |
| --- | --- | --- | --- |
| Section | Average | 25th Percentile | 75th Percentile |
| Math | 570 | 530 | 630 |
| Reading | 28 | 26 | 31 |
| Writing | 29 | 27 | 32 |
| Composite | 1160 | 1060 | 1260 |
With all being said, you need to first understand how the test is scored and the components involved. This way you'll know what to focus more and spend more time on the sections that are worth more marks!
Practice makes perfect!
I cannot stress the importance of practicing your papers enough. No matter how much knowledge you possess, if you don't know the pattern of paper that you'll receive, you will simply be unable to get it done. Practicing papers maintains a pattern in your mind and you're spontaneously prepared for those types of questions beforehand.
With that being said, I would also like to put weightage on the fact that SAT questions are also REPEATED. This means that if your lucky stars are aligned on the exam day, you may have already done some of the questions in the practice questions. Even if they're not repeated, the pattern remains the same and all questions involve critical thinking. Practicing from books and online sources will most definitely help in developing your critical thinking and analysis for the exam day and make it much easier to solve questions instantaneously.
Final evaluation with timer is integral!
Control your nerves and you're half way there. The biggest challenge you'll face during your SAT exam is the short time limit. Yes, the questions are extensive and time….let me just say it's pretty short. To make sure that your nerves don't get in the way of your performance, you MUST time your papers. I've kept this the last step because you must be fully prepared before coming onto this part. By that I mean that all your concepts and understanding must be cleared by now. If such is the case then you can start timing all the papers you solve.
When doing so, make sure you're leaving at least a few minutes for revision. Initially, this will be extremely challenging but with practice, you'll definitely get there! Your mind will solve questions much faster and so, it's EXTRMELY important to do this for the long term grade on your actual SAT day!
May the odds be in your favor!
Conclusion:
The SAT is one of the most difficult exams you'll give on your road to getting to a good college. With that being said, it's certainly not impossible to score well, if you put in the right amount of hard work and commitment. Following these tips for a month will certainly help you out and get you credible scores to get you into your dream college. Good luck!