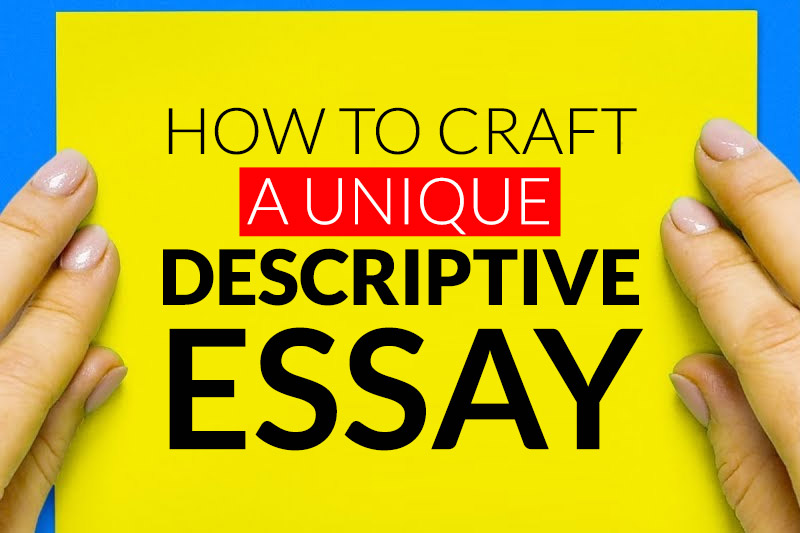 How to Craft a Unique Descriptive
Essay?
Writing your thoughts out, making sense of the topic, creating something new is very difficult to comprehend.
Taking your pen and writing thoughts out of nowhere is not easy as it seems.
As per university criteria is concerned whether you feel good or not, you need to complete your essay on time with in the deadline.
Gosh, have been given another assignment, one assignment is already due. How can I complete my essay assignment? What! The descriptive essay, what is a descriptive essay?
You have been gone through this situation at some point. Well, every student at your age has been through it. Guys! Relax come down your nerves as this writing task is not that difficult to deal with. Sometimes students feel frustrated by the fact that they are not guided with proper tips to how to write an essay ultimate guide then visit my blog here.
The key points you need to drill in your mind
You need to have some guidance or a motivation to do so. An expert guide to lead you to the right path is my dedication. First, see some tips or points which you need to keep in mind while writing an essay.
Keep a schedule of your assignment, gather related ideas and key points, take help from various sources.
Jot down the points into a rough draft or an outline listing every detail you will cover during your essay writing.
Put your points into meaningful blocks of ideas sections. The key motive of essay is to analyse, contrast and illustrate. For instance, you have been given a descriptive topic, you are not requiring to analyse the essay but to get detailed information about it.
Lastly, make your work presentable and catchy enough to get the reader's attention so that they read through the whole piece without any interruption.
Understand what is meant by descriptive essay?
Students has been writing essays since school years up till there academic career. But still many of them do not know the differences and types of essay exits. The one of them is descriptive essay which seems to be not known by many.
So, what is descriptive writing?
As the name suggest, it is writing where you create a picture of any person, thing, place, or a situation. The word 'describe' is to explain the features, quality, sound, smell, taste and action of someone or something. It is a type of a short pieces of paper which is meant to define and précised your topic. It is based on qualitative research where you need to have detail information about something for example write about 7 wonders of the world? This kind of topics needs to be explained and researched accordingly.
What are these 7 places, what are they famous for? These kinds of key points are done in your descriptive essay. According to my experience, it won't take much time in constructing this essay but if you still feel like you are the person to work on such stuff. You want someone to guide you with simple essay help then an essay writer in UK is the one you are looking for. Make your life much easier.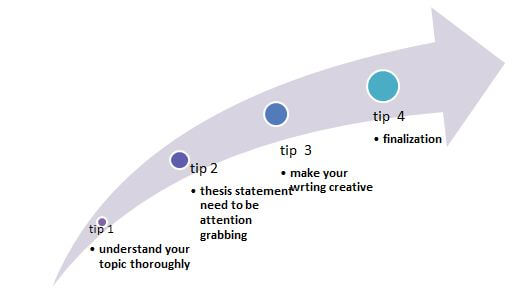 Understand your topic thoroughly
First thing first, you as a writer need to understand the topic wisely. The topic of any descriptive essay guides you to carve thoughts, ideas and your understanding in a piece of paper. It captivates readers through illustrating picture of the scenario you have sketched while writing. As this part of essay usually indulge you in beautiful scenery or a pleasant place or an item you might relate with.
Just image you choose a topic about plans for a coolest destination during winters? You will first brain storm, mind map your thoughts immersed in your thoughts of having a real vacation during winters. Jot down some main key points such as how
The place look like
What are the favourite places you want to visit?
What make you visit that place again
How much culture shock you experience
What is the cuisine you tried out?
Thesis statement needs to be attention grabbing
The thesis statement should be attention grabbing, in the sense that the reader will be captivated throughout the essay. Students who wish to find someone that will be an helping hand who would write my essay for me then here you go with an sample.
Example of this included in a thesis statement is described as
In a sunny morning, birds chattering sound come down to my ears hearing that made me imagine the coolest place on earth where I had visited one year back. Looking back to my current situation wondering what my life is been going through, feeling exhausted. I want to have a winter vacation right now. This thought goes into my head all over my mind.
Yes, I need to take some rest; I want to enjoy the breeze of Europe its pleasant environment and peaceful atmosphere. I pack my back got my tickets ready and reach to the airport where my tour guide was waiting for me.
Make your writing creative
Be creative in your essay is essential as you need to attract lots of readers. You do not want to have an essay which is full of words not composing a single idea or situation. The descriptive essay has to be creative, and indulging enough to cater the sensory sensations with in the topic.
You can describe any situation, feeling you are going to write about related to the topic. This sensory elements leads to support the thesis statement and make your work more creative according to the essay required. The essay writing service UK make has the ability to write essays within the time frame and quality framework.
Finalization
The finalisation phase let you rap up your thesis statement, concluding your thoughts and giving them a concise understanding about all the sensory activities happened. This conclusion of every essay need to be well written and self-furnished so that it makes your readers remember and remain in their mind even the essay has been finished reading. if you ever seems to have difficult in making conclusion or feel like you need to some guidance British writing service UK are here to rescue.