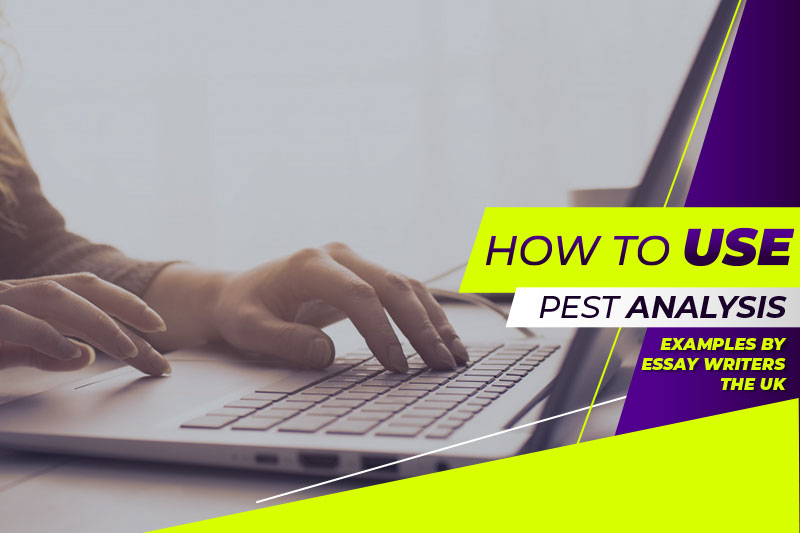 How to use Pest analysis examples by essay writers the
UK
What is PEST Analysis?
Now a day's businesses are constantly changing their horizons to a more diverse level. The intense competition makes marketers vigorous in showing what is beyond their reach. But entering into a market or making possible amendments takes time to grow and visibility to reach to the target audience.
With that been said, companies make choices according to analysis, data techniques, and research methods. Pestle analysis is one of those methods that will help companies identify market operations outside the business and able to make decisions according to what these factors interpret.
PEST Analysis-Why It Is Important for Businesses
This question is driven by many students who are confused about why we need to study the concept of PEST. And they ask themselves how to use pest analysis examples in the essay writing. Well, the thing is you need to worry about these detailed examples as essay writers are there for help.
This strategic method is determined to stop businesses with threats. And help them with, product launch, product development, brand image and content marketing strategies to improve successful gains.
But the question is why businesses will use such tools to analyse the market environment. Well, for instance, the technology concerns to take your business beyond the expectations of your customer's innovation are necessary. For that, you need to do market research, surveys and build in observations. To tackle the gap between new trends in the technology world market needs to fill those loop wholes with AI, VR or exceptional innovative tools.
For instance, you get to know the specific country will reach its population growth to 4% marketers will immediately track down the related products for the upcoming target audience. Companies such as FMCG had a range of face creams and Facewashes that are target women only. But by doing the social-environmental analysis they get to know there is a percentage of men who are conscious of their skin. This opportunity can be helpful for marketers to produce a product range that targets men too.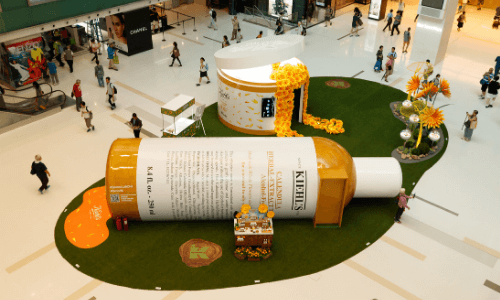 Kiehl's AI Gaming App-product promotion
For the launch of new Calendula Serum-infused water cream, the company went beyond the border to promote its product through VR technology. If you have attended the New Town Plaza in Hong Kong you won't regret how amazing experience was. If you are a consumer or not it doesn't matter the pop-up store will guarantee an exceptional experience.
This VR set store will be seen through your mobile device by tapping on the screen and the giant Calendula is visible in front of the atrium. The Gaming experience is still not over when you will upload all those moments to your account and get ready for an exclusive travel set. Moreover, you have skin issues or what you want a perfect skincare product for your body then skin analysis is available on your visit.
This is what companies do; they mold themselves with the external environment whether it is related to technology innovation or change of consumer's preferences.
Pest Analysis of Starbucks-Secret of Success in the Korean Market
Starbucks is already a brand that is recognised by every region, culture and country's citizens. It is being operated in about 27,339 retail shops around the world. That is the huge amount to compete with. We will discuss when entering into the Korean market what basic steps they implemented to engage a large number of individuals.
The Pestle analysis examples according to Essay writers in UK will help you identify how Starbucks Korea has become so successful and any external factors may affect the overall growth of the company.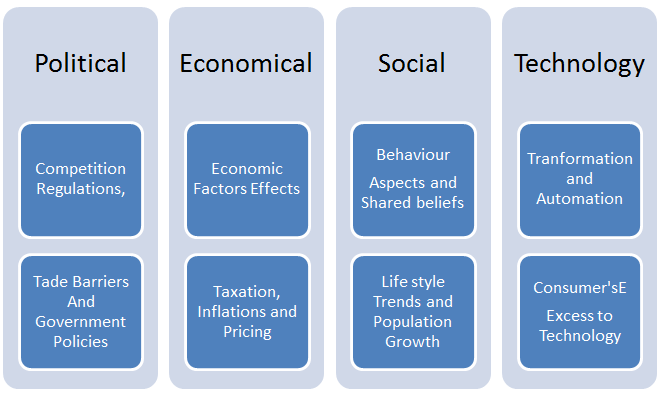 Powerful Grip Of Coffee Industry Led To Local Competitive At Risk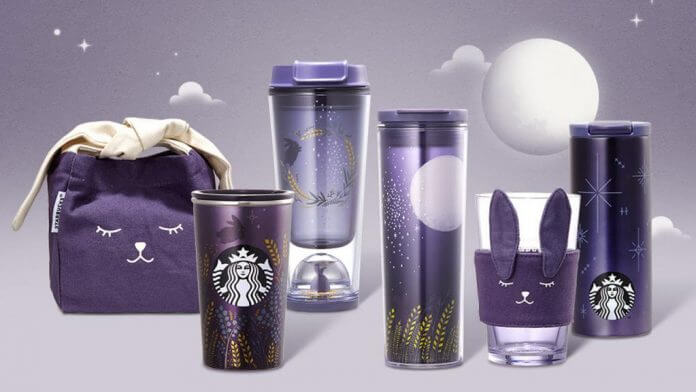 Political factor estimate government intervention and regulation concern for the foreign company to start their business globally.
However, Starbucks did not face as much intervention as an international firm. The reason is, first it is a big name in the coffee industry secondly it has operated in dozens of other countries and cities that make them experts in adjusting in every environment they desire.
However, the unusual thing about its success is it has made other coffee market saturated into shut down or failures to prove their market consumers. The government regulation then comes under a spotlight when in 2010 the Starbucks stores limit exceed to 1000 already and this number got even bigger in 2013 almost 500.
This made the Korean Government take serious action against the intensive competition of the coffee industry and overcome barriers against international firms. This regulation did not help much as the stored opened 500 meters radius of the same brand was banned. But this not stop Starbucks go further into promoting or opening different stores in every part of Korea.
High Prices-No Effect On Popularity
Businesses, when entered into a different environment, tend to forecast economic statics to see how people's willingness and buying power affect their price strategy. As well, as inflation and GDP (Gross domestic product) that led businesses to know whether to outsource or purchase from the same country is reasonable. The Starbucks in the Korean market is the world's highest coffee consumption market where Koreans drink 12.3 cups of coffee per week, with per year consumption per capita to reach 2.3 kg. This shows the Starbucks in comparison with other competitors gives consumers a premium taste with comfortable and peaceful dine-in facilities along with it. However, with all the popularity gain and women consumer within 20s and 30s has become loyal in the luxury brand. Starbucks becomes more aggressive in intense competition.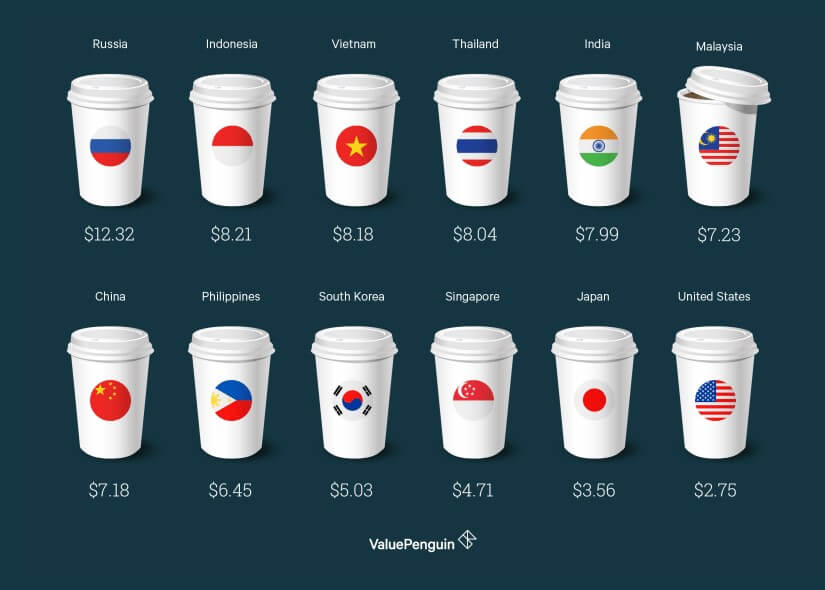 Approximately, the luxurious coffee brand has increased its pricing three times in a row within the past five years. Though the pricing strategy of Starbucks covered many headlines to be the 6th or 5th in the most expensive list of coffee brands. Talking about the list and price, one Americano a tall one costs almost $4.85USD as compared to USA Starbucks to be $2.45. The insiders believe that the reason for such high prices could be high rent commercial district, and another major reason is the high operating cost that is because customers staying in the store longer. But still, we will find Americano to be the most popular drink with 23% in 2007.
Starbucks a 'Status Symbol'- 'Bean Paste Girls' and Americanism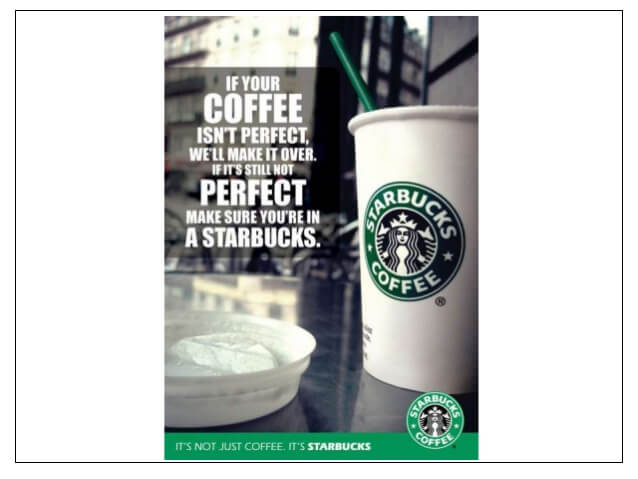 Starbucks is not just an international brand by perception, but it has proved to be the best in its research and development by understanding the nature of consumers in South Korea. Starbucks played smartly in marketing the brand in Korea, as Koreans are more attracted to Americanism cultural and adoption of trends from the western world. The brand image it has created in the Korean market has led people to evolve modernity, wealth and trending cultural of Starbucks coffee carrying a cup of American fashion.
Starbucks has researched Korean people closely and observes there lifestyle for marketing their product perfectly. Koreans are aware of what is heather for them, what they eat and consumed in the day to day life. The consumption of instant coffee was popular enough to beat other coffee stores individually. But the perceptions of unhealthy drinks and prefer organic espresso as a substitute. Has what made the thinking shifted? The reason for their success is the analysis or tools they perform to judge the behavioral pattern of the target audience. The best thing about Starbucks in Korea is it has scattered all over the cities. And the cities they have targeted are designed and operated according to the culture and people living.
Personalised ordering and payment experience through Bixby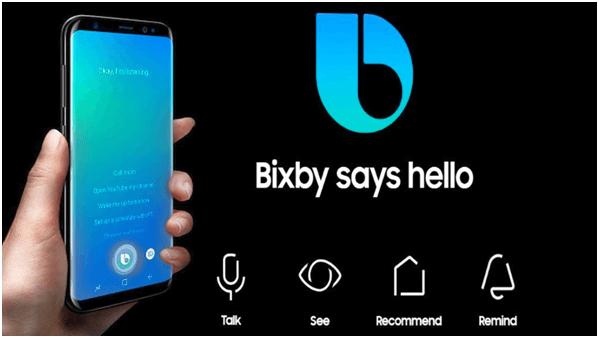 Starbucks is competitive as well as innovative in whatever they do to impress their consumers. The technology trends are changing now and then, AI tech Bixby. Now you can order whenever you want through Samsung's voice assistance for payment too.
"We are pleased to provide our customers with more convenient ways to be rewarded for their purchases", said by Starbucks Korea SK CEO.
Starbucks is already operating the device Siren order system; one can get their order ready and payment along with the order before setting your foot in the store. However, for Koreans Starbucks has shifted the capabilities as to more promising, how? This can be done through Bixby the order plus payment is done with their voice. The voice detector will place the order and you will sense as if you are ordering directly to your Barista. This is just a small example of how Starbucks is utilising innovation for a convincing and personalised experience.
The collaboration with SK Telecom CO to use device NUGU for order VS drink. This AI mobile carrier device has made traveling and payment method more flexible.
PEST Analysis of Apple-Adoption of Innovation to Battle Competition
Though this company was a massive hit in the past years however, technology growth, smart digital devices, and consumer's perception have changed lately. Steve jobs mission and vision of changing the perception of handling mobile phones and converting them into smart devices has increased the idea of using technology. As technology grew bigger and better tablets, iPhone, laptop demand flunked gradually. As the advancement of technology rises it took over many other devices with better and smarter ones. There are multiple factors affecting apple as a company PEST will analysis those factors closely and give results to overcome them.
Political factors-Apple business is at risk from Trade dispute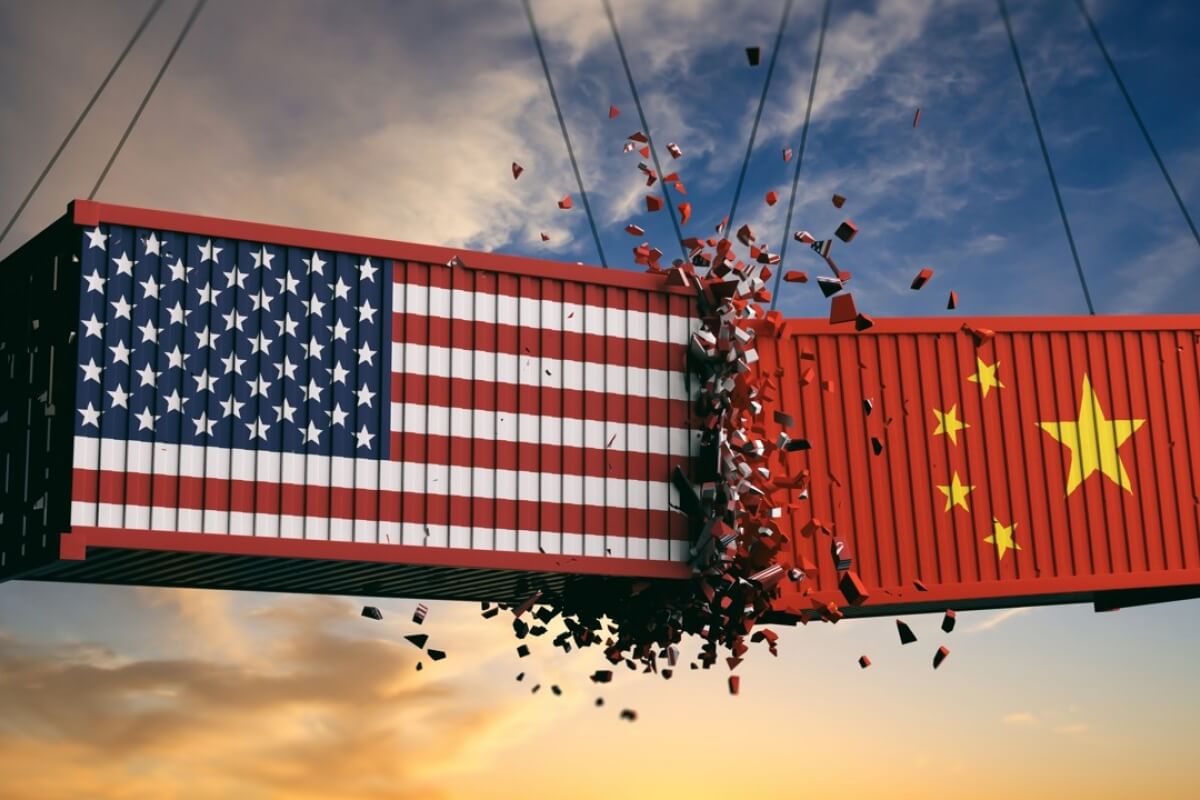 The trade war is heavily risking big US firms as it solely relies on the Chinese market for its revenue generated properties are 20%. The Chinese market is huge not only in population however, in Good purchasing power plus demand rate. So, iPhone in 2017 was the fifth-largest player in the Chinese Market estimated to ship 41M Smart Phones.
This show was much profitable the land of china is for Apple. The trade tariff restricted by trump almost 200$ will be on the Goods and services of China. These disputable relationships make businesses lose thousands of dollars that need to be handled carefully. The tensions against such trade war situations Tim Cook the CEO of Apple has been actively participating in pushing Trump to make it aware of how these tariffs restrictions would impact the USA.
According to apple,
"Our concern with these tariffs is that the U.S. will be hardest hit, and that will result in lower U.S. growth and competitiveness and higher prices for U.S. consumers,"
The political issues rising and the major impact of the increase of tariff are not just affecting apply as a whole but also the consumers of China and USA too. Through such factors affecting overall company Cook, it's self-played a lobbied role and directed the matter to get controlled.
Economic Factors-Economic tensions do not seem to slow down between the USA and China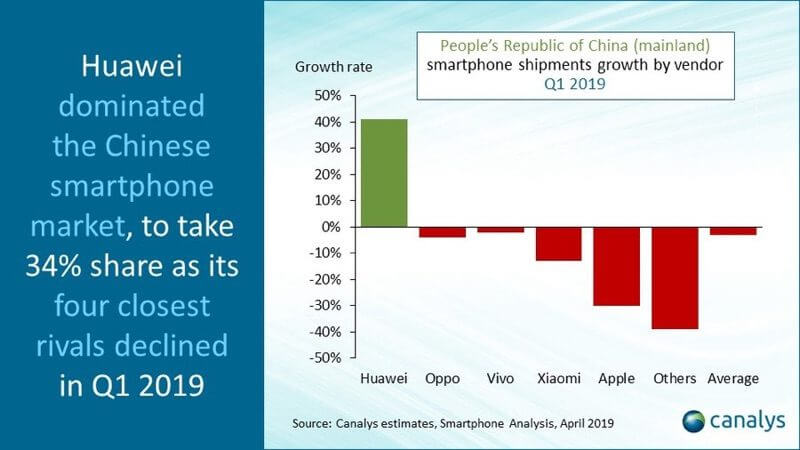 Description: Huawei is leading the market of China and iPhone sales dropped to 30% in Q1 2019. Source: image
It seems as the tension between both countries has an impact economically. As both of them are facing major downfall against tariffs and the ban of Goods. The Trump administration, on the other hand, is eager to implement taxes over income held overseas. This might cost Apple to pay 35% of the tax for their $200B and some marketable securities transferred to the USA.
The idea of these heavy taxes is the manufacturing and outsourcing their products in China or other parts of Asia. Trump said,
"This wealth that's parked overseas, nobody knows how much it is, some says its 2.5Trillions-I have people that think its 5Trillion". We'll bring it back and it'll be taxed only at the rate of 10 instead of 35%."
The CEO has opposed the idea of tax rate formed for the particular reason to save jobs and make a completely new version of iPhones that will have so-called 'Made in USA' label on it. This tax reformed dispute believed to have a negative influence on the product itself and the economic downturn is a major issue. The CEO has clarified their statement with "We are not going to bring it back until there is a fair rate". This imposed of tax is not new to Apple in the year of President Barak Obama Steve Job has initiated this problem to overcome.
Social-cultural factor-Apple integrated ecosystem elements in their product offerings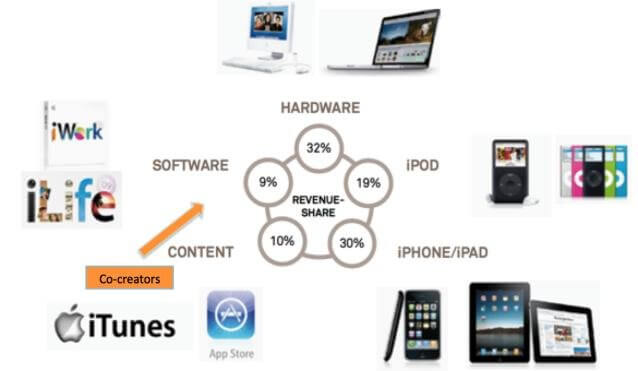 Apple as a company has always proven to be a unique, competitive and renowned firm in the USA. It has cleverly injected their product offering into consumer's minds just like a hypnotised person can engage anyone around them. First, people had iPods that can easily listen to music, whether it is in your car, room or anywhere you desire, you do not need to carry tape recorders in your hands. The style of listening to music and making it trending by wearing ear pods had become a culture. People get involved more and more into iPhones as a smartphone brand.
The adoption of ecosystem policy had helped Apple to make space for adjustments in the consumer's mind and make people dependent on such gadget for the lifetime. The ecosystem it had created gradually become massive as it introduces iMessage and Mac and iPad these all were popular that people got even more addicted to these Apple devices.
The downfall of smartphones create better and bigger opportunities for Apple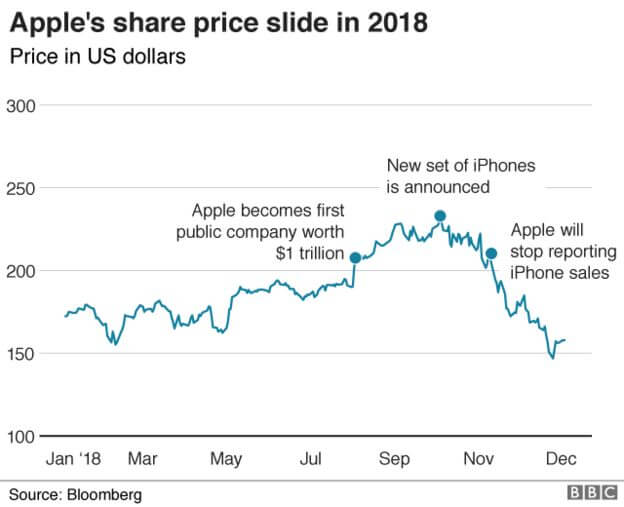 This intensive competition and many other competitors adding in the list of smartphones industry have led to the downfall of iPhones sales. The demand of customers is changing rapidly, what they do and what they think is all dependent on them. However, Apple faced a revenue downfall of 17% in the year 2019, and the same year comparison estimated to be $31Bn. The main reason for this downfall is people holding their IPhones for almost 3 to 4 years, and not purchasing the new set for updated features and Apps. The reason for the downfall was due to the price of $1000, that customers were not willing to purchase it.
In 2017, a lawsuit filed against Apple Company which state that women named Xia Thao house got on fire due to IPhone 4S. She demands for $75000 to Apple for compensation. These issues make the company reputation hinder and consumers' perception changed drastically.
Technological factor-New Apple products launching in 2019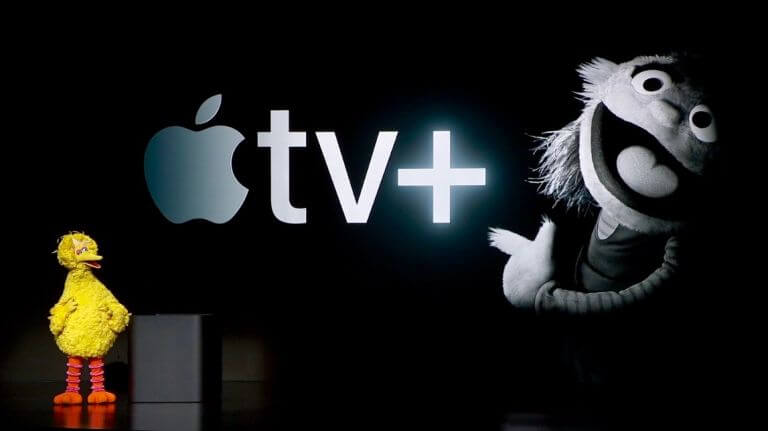 Apple will never disappoint their customers whether their sales are dropped or the prices of iPhones have been doubled. They know the consumer's demand is not always constant it changed gradually. With technology advancement and innovation in every product a company offers, the iPhone users are expecting something new that can make their experience exceptional. Apple TV+ is big and new for Apple users to enjoy live streaming and unlimited TV programs on Netflix. It has digitalised each feature of their product like digital media player, a game machine, the platform for Apps and the content streaming from IOS and Mac on a TV screen.
The Apple TV App will make your video streaming experience phenomenal. Whatever you wish for watching on TV app there is no stopping and it is available on Samsung TV, iPhones, IPad, Macs, and Apple TV. There are no errors or any disruption in watching your favourite shows according to Apple. Whether you are offline or online and it will be offered in every platform or devices you desire to you.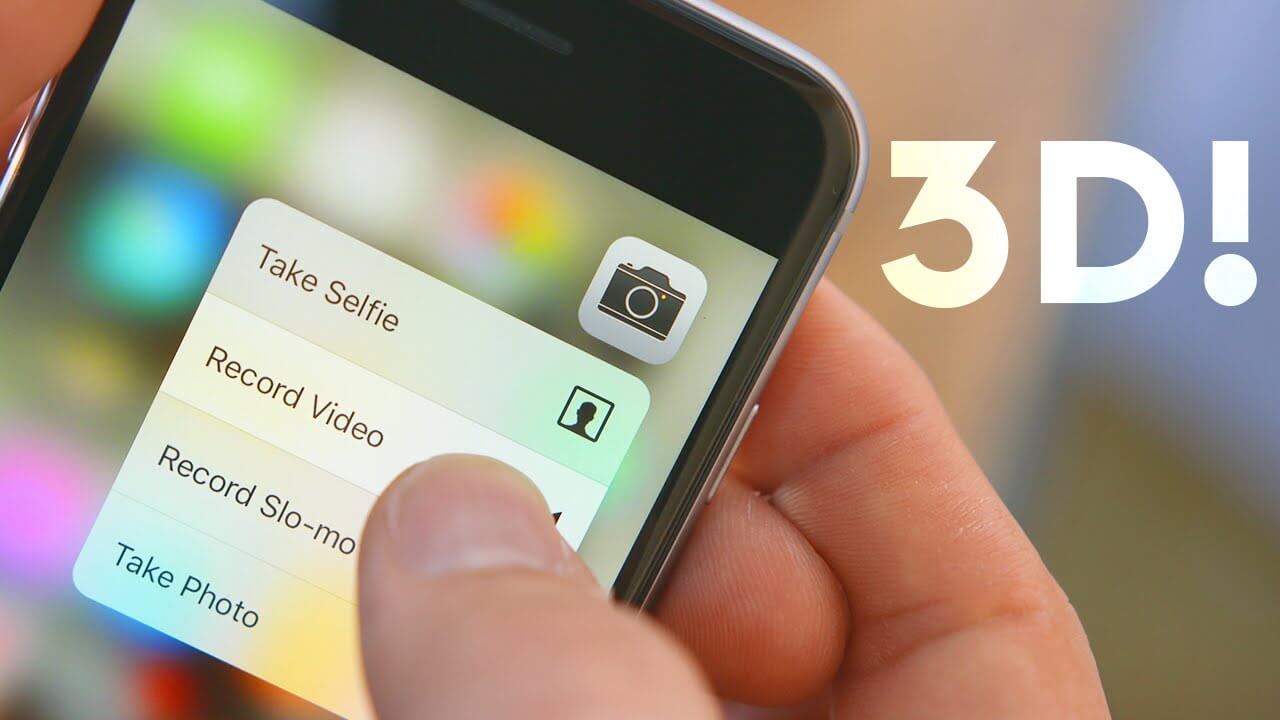 Apple has always introduced newer and innovative features in every IPhone it delivers. That is the reason why people every year wait for iPhone new smartphones products to launch. The culture of the iPhone is not just a hobby but a passion to wait and be up to date with the newest technology trends. With that been said, 3D touch is the exciting and most interesting of all features in smartphones. This technology will make your devices work exceptionally well. Let's see what new advancement it will urge to go for. The pressure sensitive-features introduced by IPhones in 2015 are not new however, we will see what new development Apple is implementing shortly.
Final point
Though the external factors of Starbucks and Apple have some opportunities and threats however if the company list down these threats they can easily overcome such situations. The tensions and intensive competitions have played a big role in Apple moving to other broader horizons. As per Starbucks is a concern the latest trends can give them new roads of strategies and consumer satisfaction needs to observe more closely.