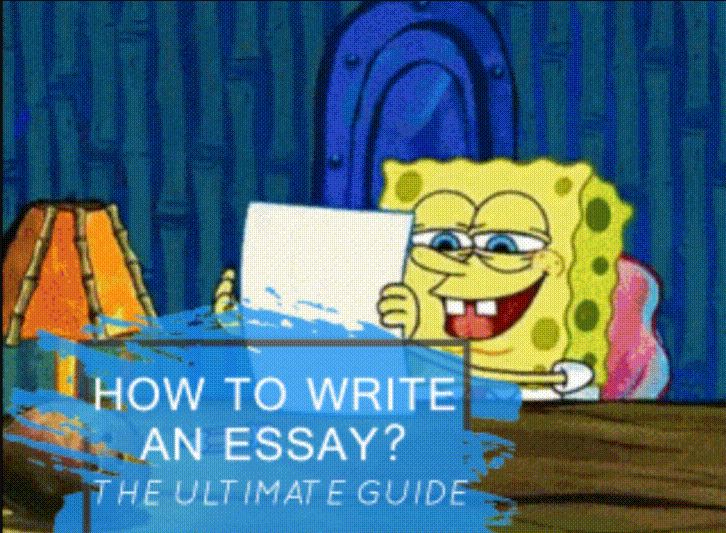 How to write an Essay? - The Ultimate
Guide
Being a student, you must be familiar with the term 'essay'. Of course you must be, because essays must have formed your most haunting nightmares! Why? They can prove to be such a burden especially when you do not understand how to ace them!
Why Do You Need To Master The Art of Essay Writing?
Teachers need to test the aptitude of their students; one method of doing so is assigning them essays on the subject matter that they have taught. Other than that, the main reasons why you need to learn essay writing are summarized in the table below:
To develop proficient researching skills, reading and note-making skills
To give rise to analytical and critical thinking skills
To enhance your ability to write well on any kind of topic
To understand your topic and your subject better by writing on it
To be able to communicate your ideas on a topic into structured words and sentences
An essay is a piece of information of the topic provided. If you ever feel that writing essays is not reaping you any benefits, just browse through the table above, and understand the benefits that essay writing has to offer.
The teachers wish for their students to comprehend whatever is being taught to them in class, and one method through which they can examine is by assigning them essays. If the student submits a brilliant essay, voila! They understand the subject, if not, well alas! They need to work harder.
Now that you have read through the main reasons, as to why mastering the art of essay writing is important in life, let me guide you more on how to master the art overall.
Guidelines To Craft And Ace Your Essays!
Every student wants to pass with flying colours and get good scores to top the merit list. You know what that requires? Exceptional essay writing skills so you can impress your teachers with brilliant essays.
Writing an essay is not like going to a war, it is as easy as squeezing a lemon if one knows the tips and tricks. Following are some guidelines that when followed can help you achieve extraordinary grades. Instead of scouting to buy essay online, follow these guidelines and become an exceptional essay writer as well.
Choose a unique topic which you understand properly
Conduct thorough research
Plan wisely for your essay
Don not skip the basic components
Make sure to include some engaging additional elements
What ever you do, do not procrastinate!
Learn from mistakes and do not fear failure
Adding tables, graphs, charts and images play a significant role in enhancing the worth of your essay because they defend the text written inside and create and everlasting impact.
Choose A Unique Topic Which You Understand Properly

Initial stage of writing an essay is topic selection. If you want your essay to be unique from others, you need to select a topic that is different too. Be clever while choosing a topic, do not choose a very difficult topic in which poses difficulties for you when you start writing.
Plenty of British essay writers suggest students to work on the topic selection phase carefully, instead of rushing through it and causing problems later on.

Conduct Thorough Research

Essay should be well researched and should have distinctive content in order to stand out amongst the rest. Internet is flooded with several websites and PDF books where information can be collected from and used as a source in adding informative content. The clever approach is to add points from prescribed articles by the lecturer as well as some others that are not mentioned so that your essay can have uncommon information. Providing relevant references creates a lasting impact on the entire essay and makes an essay original.
But most of all; be sure to use authentic research material because not every piece of information available on the internet is legit.

Plan Wisely For Your Essay

Make a planner and mention all the things step by step and stick to them. Break the tasks into bits and make a timeframe for each task so you do not get bored in one day. You can divide some time for research, some part for the introduction, some part for proofreading in the end and so on.
Spend less time but focus on producing quality work. Be honest with your work!

Do Not Skip The Basic Components

One of the basic components that students often skip, is that they do not focus on understanding the structure of the essay. Before you start writing your essay, you need to familiarize yourself with the essay structure as well.
Not understanding the structure, often leads to students producing error-ridden assignments
Introduction:
The very beginning of an essay is the introduction also known as essay outline, where a brief paragraph is written in order to tell the reader what the whole concept is about. It should be interesting and specific along with the thesis statement that gives an insight about the topic.

The Body:
The body constitutes of the major chunk and is the descriptive portion of an essay. It contains evidence, supporting details and connectors of all the discussions. Without examples, data and information relevant to the particular topic the body of an essay is incomplete.

Conclusion:
The summary and wrap-up of overall of the essay is the conclusion. The conclusion has a great weightage on an essay and it should be well-written that even if the reader doesn't read the body, by reading the conclusion he understands the topic clearly.

References/Bibliography:
It is extremely important to mention the sources of all the information you have listed, otherwise your work carries no value. You need to cite sources in the recommended style, so that your teacher can check if you conducted authentic and proper research or not.
Whatever You Do, Do Not Procrastinate!

Stop procrastination, be punctual and always meet the deadline. A good essay can never be written at the eleventh hour.

Learn From Mistakes and Do Not Fear Failure

We all make mistakes and it's natural but that's how we learn and grow! Learning from past mistakes can help you get better at writing essays, especially if you want to improve your existing set of skills.
What Are The Types of Essays That Students Need To Know?
Now that you have understood the steps on how to write an essay, let us enlighten you with the various types of essays you should know how to write. Master essay writers have recommended that students should be able to distinguish between the different types of essays to avoid confusions.
As such, we have outlined a table for you below, which follow into a detailed explanation of each of the types of essays.
| Type of Essay | What The Essay Consists Of? |
| --- | --- |
| Narrative Essays | In such kind of essays; real life experiences are discussed. The writer needs to make sure that whatever they are writing should seem vivid and original so that the reader stays intact throughout the ending. |
| Descriptive Essays | Descriptive essays are quite similar to narrative essays in which the writer might describe a person, place, object, or even memory of special significance. The purpose of descriptive essays is to provide clear and deeper meaning of the topic through hidden techniques and unique. |
| Expository Essays | Expository essays are informative essays that are based on a balanced topic which can be explained on the basis of analysis using facts, figures, statistics and examples. They are not based on feelings or emotions. |
| Persuasive Essays | Persuasive essays are based on the writer's recommendation and point of view. The case is built using expert opinion, some facts and logic, along with reasoning examples. |
| Argumentative Essays | Argumentative essays seek to prove an argument by presenting the supporting facts and evidence, and usually conclude with one argument outweighing the other. |
| Compare and Contrast Essays | Compare and Contrast Essays draw comparison between two pieces of text or objects or figures etc. |